Please see the updated PM (B) bus schedule for Tuesday, Wednesday & Thursday of the last week of school.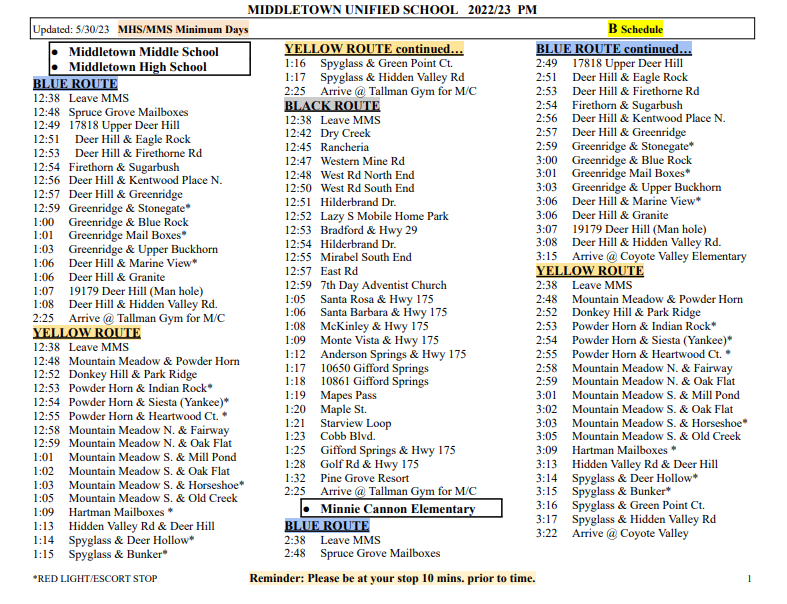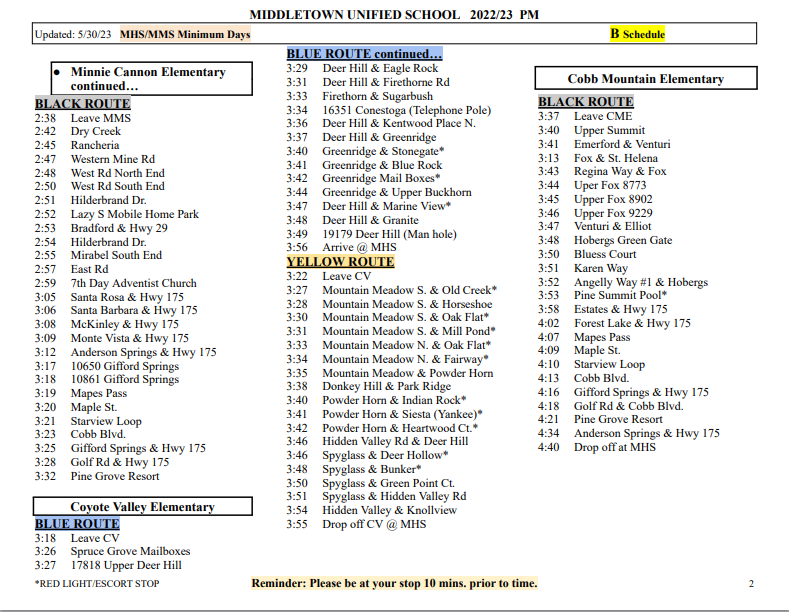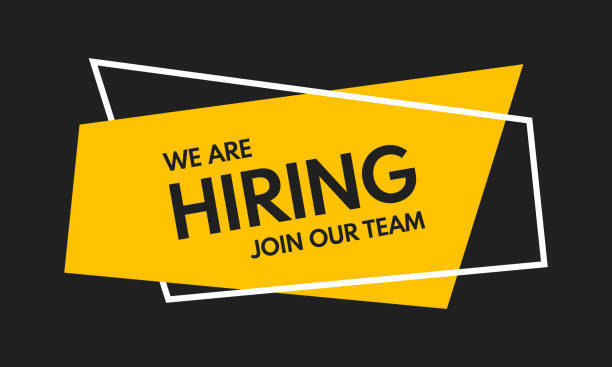 Takes a team to help make each student successful. Thank you for all you do. We appreciate you.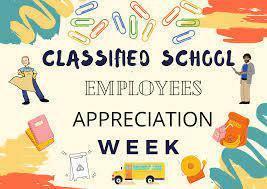 Join the MHS teams in our annual Powder Puff game tonight! MHS Powder Puff- 7pm Foltmer Field Adults 2.00, kids 1.00 All MHS students free.

We appreciate you and all your hard work.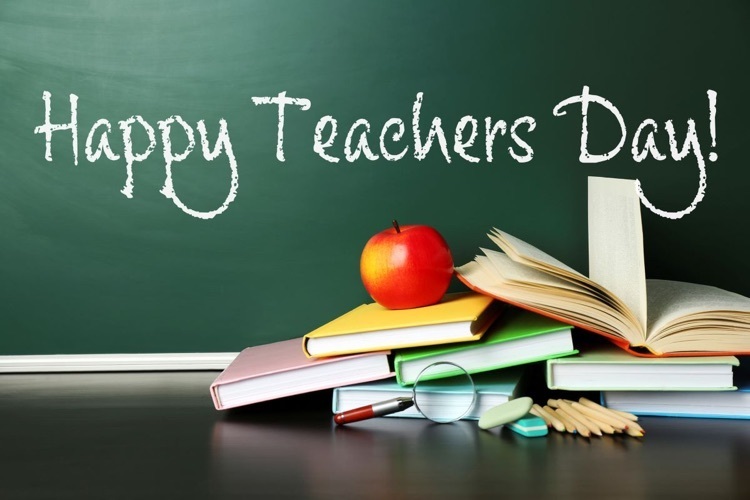 MUSD Ag Mech and Vet Science teams qualified and competed in State Finals this weekend at CalPoly.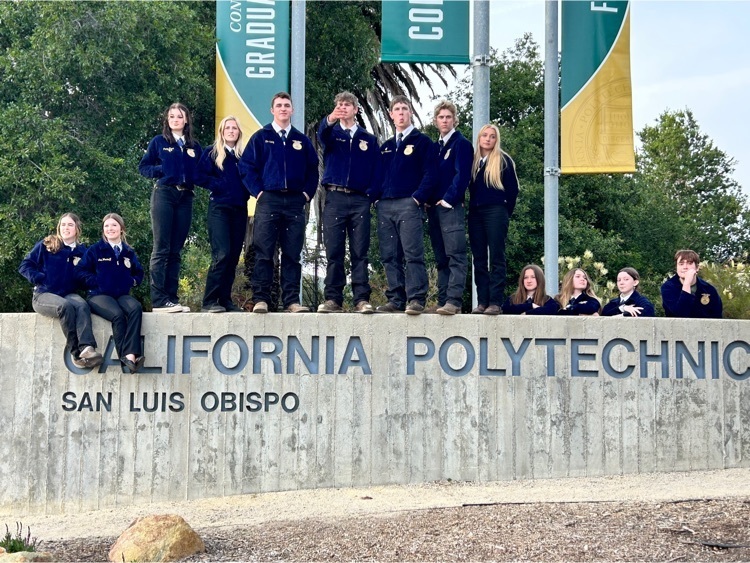 Big congratulations to our Middletown High School Golf Team on their perfect season and Coastal Mountain Conference South Championship! This is the first time in MHS history that the golf team has had an undefeated season. Pictured below: Dom Williams, Jackson Conley, Cooper Johnson, Coach Todd Williams, Bodhi Moore, Blake Costlow, and Zach Stout.

Good Luck to our senior D2 girls as they compete this weekend in their last high school rodeo.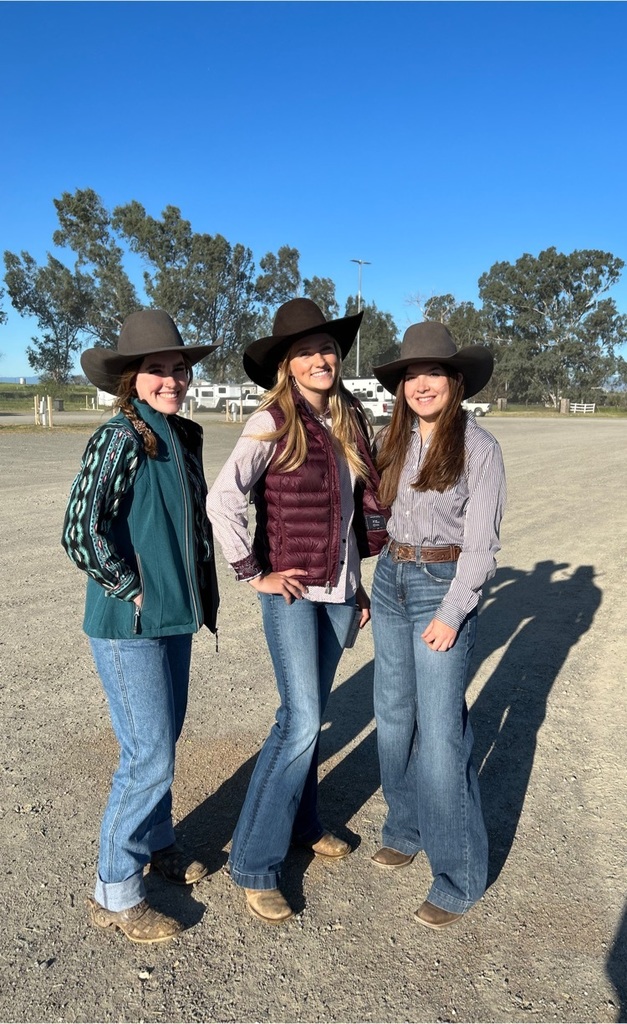 The Lake County Office of Education is hosting a job fair with Lake County school districts! The event will take place at: Mendocino College Lake Center 2565 Parallel Dr. Lakeport CA 95453 Saturday April 15, 2023 10:00 AM - 2:00 PM This job fair will showcase open jobs at education agencies in Lake County. Positions include: Elementary Teachers Middle School Teachers High School Teachers Substitute Teachers Special Education Child Development Classified Staff Tutors Coaches And more! CORE VALUES The Lake County Office of Education offers competitive salaries for people who care

Attention TK/K, 7th grade and sports Parents! Our local clinics are offering immunization, physical and sport physical appointments. *Must be an established patient* Please look at the state requirements for immunizations to see if your child is up to date. If you have any questions please reach out to our Health Office at 707-987-1466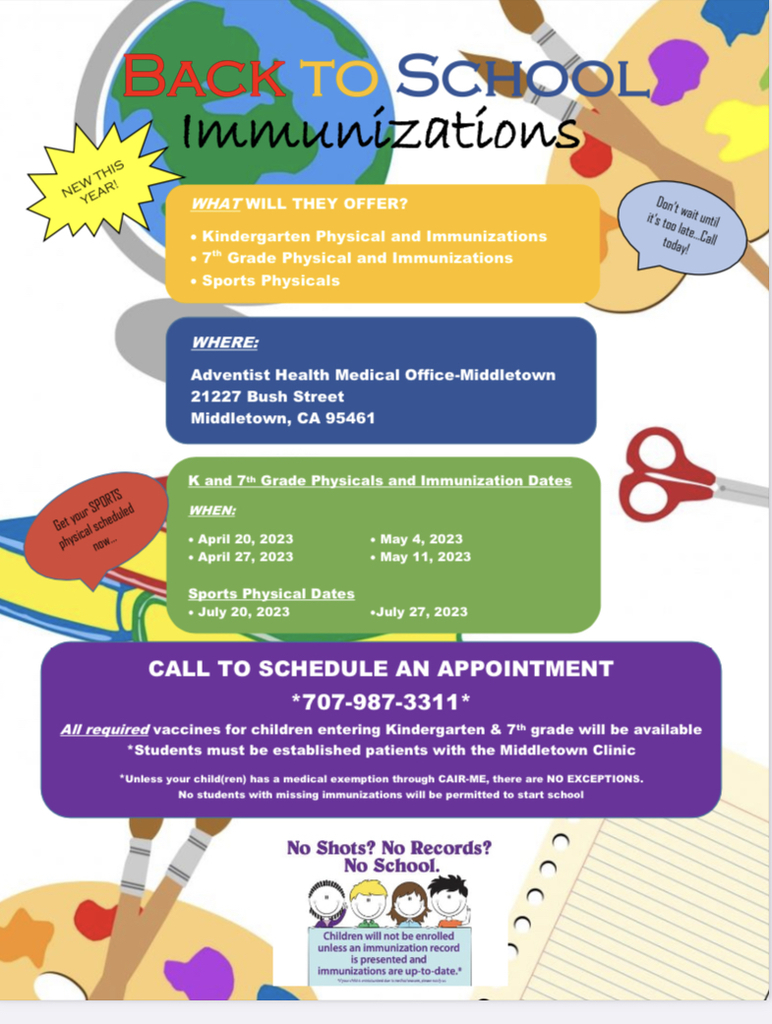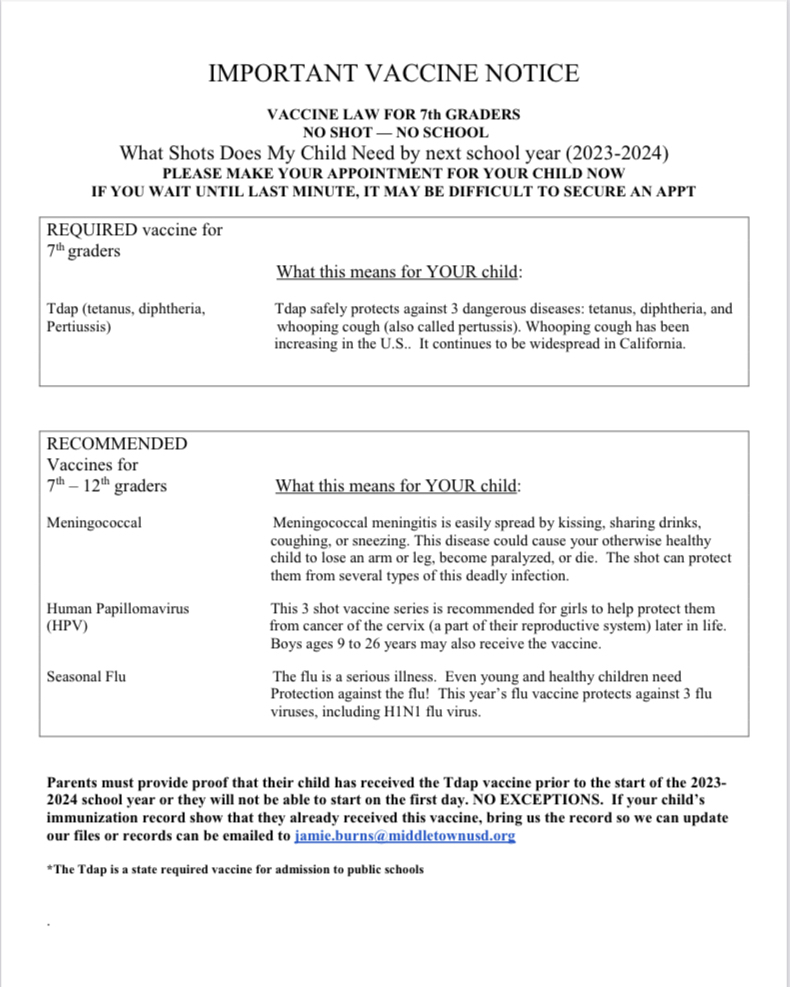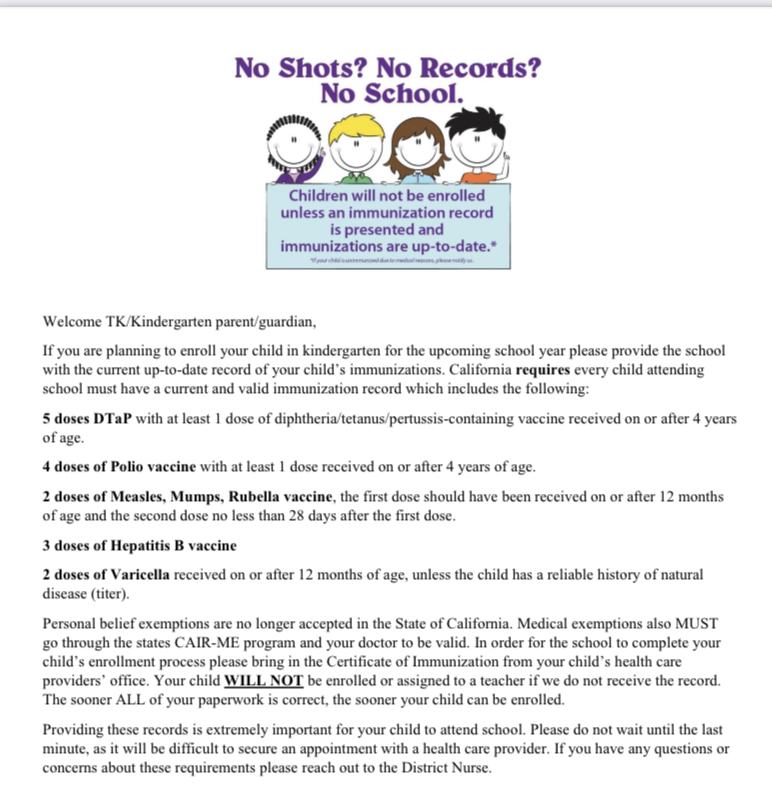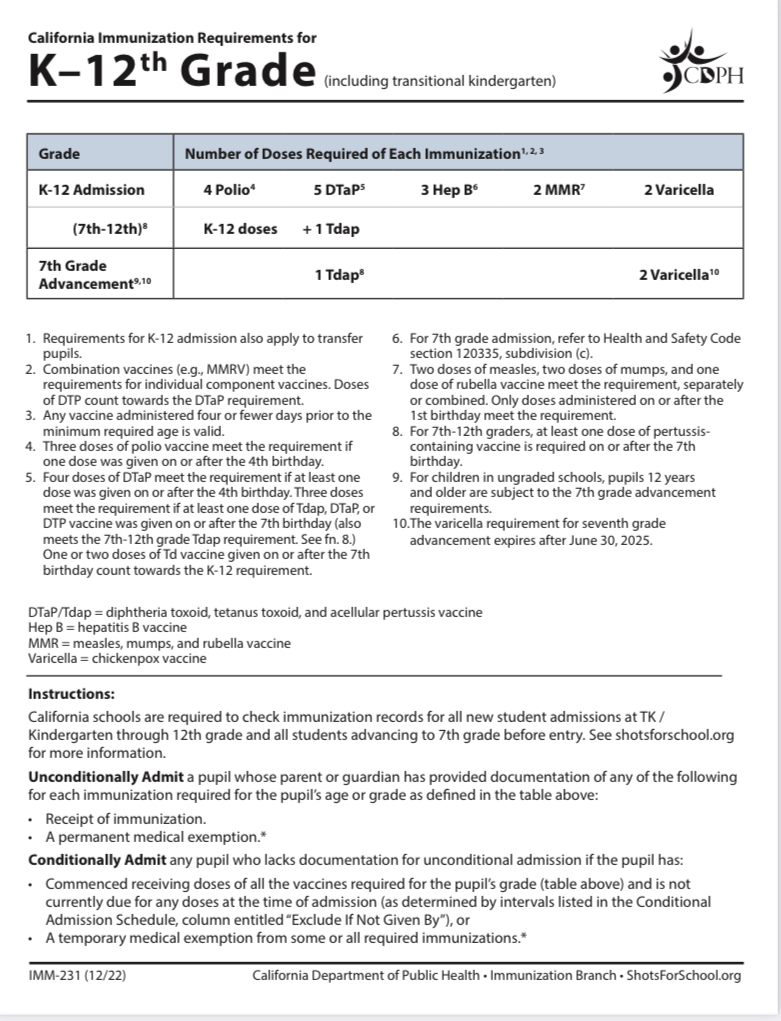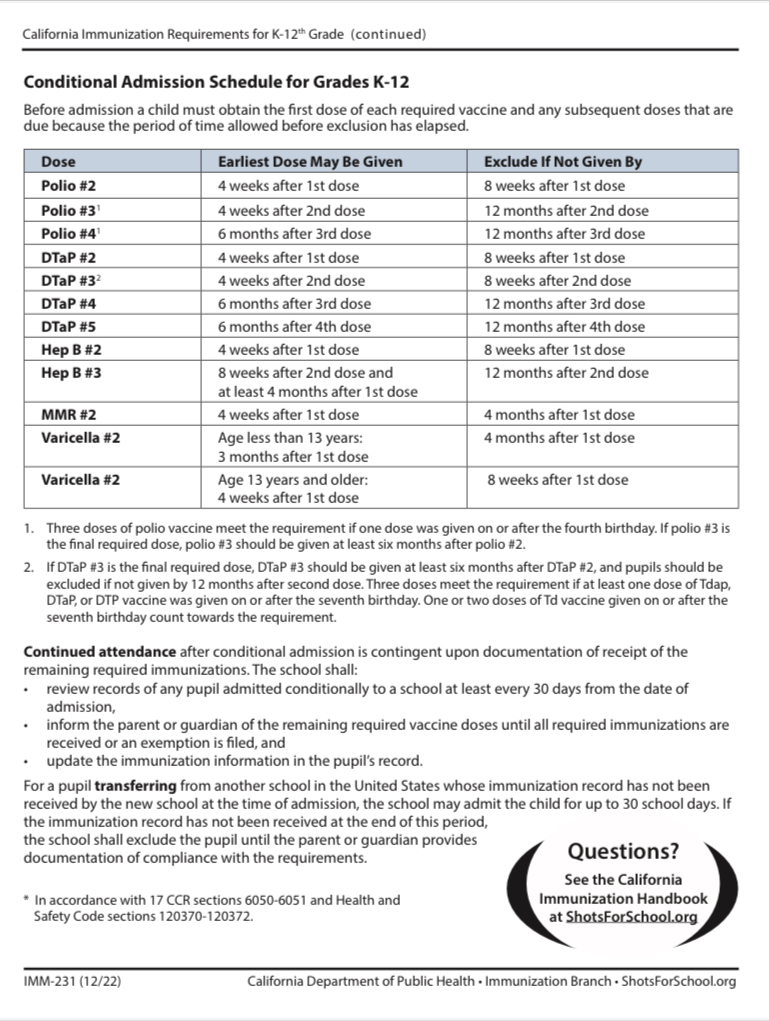 Meet our golf team. They are on fire!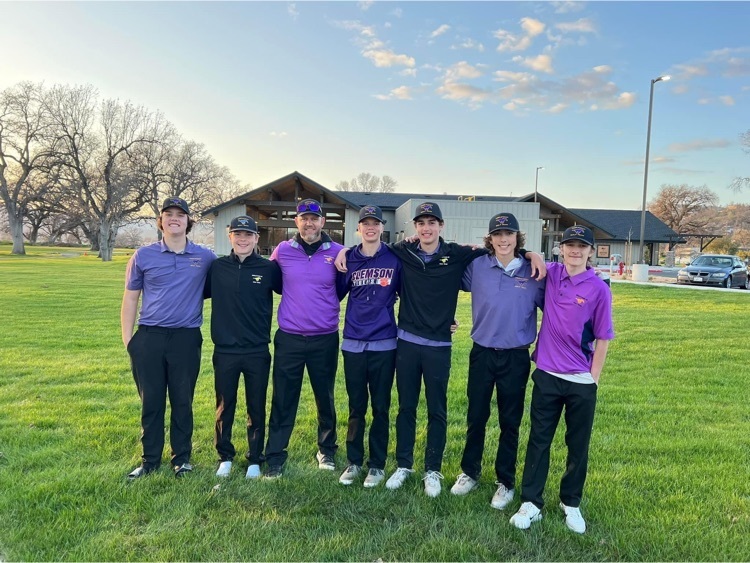 Just a friendly reminder we will be doing the snow and ice bus routes in Cobb until further notice.

Due to weather conditions there will be no morning Cobb bus routes.

Good morning MUSD families, All schools will be closed today March 6th 2023. We will continue to monitor the weather. Please stay safe. Thad R. Owens Superintendent, Middletown Unified School District

Good Evening MUSD Families, We are planning for all Middletown Unified Schools to be open tomorrow at normal school times. We will be running the modified snow and ice routes for Cobb buses. All other routes are normal. Please be very careful when driving in the morning. Thad R. Owens MUSD Superintendent

Dear MUSD Families After meeting with the Lake County School Superintendents, Office of Emergency Services, MUSD Administration and PG&E it has been determined that we are unable to open schools at this time. All Schools will be closed today. Tuesday February 28, 2023. Please stay safe.